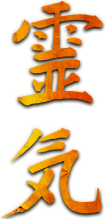 our services

REIKI

Reiki is a healing technique with origins from Japan, as we know today. However there is mention of many alternative therapies, including Reiki, in the Atharved. It is believed that this ray of healing was brought down to Earth by Shiv and Parvati.

The teaching of Traditional Reiki is divided into 4 degrees or 4 levels

The ethic of the first level is cleansing or detoxifying. The attunement is to connect to this Universal force
The ethic of the second degree is healing at the mental and physical level. The attunement is to connect to 3 powerful symbols.
The ethic of the third degree is to raise the consciousness, wisdom and build one's own power. The attunement is to connect to the master symbol.
The ethic of the fourth degree is bring about good health, abundance, prosperity and to become a Reiki master thus to be able to conduct a Reiki class.

Karuna Reiki
Karuna in Sanskrit means 'compassion". It can be loosely translated as compassionate action which, when accompanied with wisdom will result in the benefit of all. In it results in enlightenment, healing, guidance as we are all a part of that 'One'.

May times during a Karuna Reiki class the students have reported the presence of St Germaine, Lady Kwan Yin, Mother Mary, Jesus, Sai Baba, Maha Avtar Baba Ji and other Masters. Once while I was signing the certificates, the blue ink turned to ruby red!

Karuna Reiki is usually taught to those who have already done "3a" in a one day class., right up to the master level. If the adept is a second degree holder, then Karuna 1 and 2 are done in one day and the master level is done after "3a"

Magnified Healing

We take classes for

Magnified Healing Workshop
Magnified Healing Celebration

Magnified Healing Workshop

In 1992 Lady Kwan Yin brought this energy down to earth to uplift spiritual advancement of humanity on earth, from God. Magnified Healing brings the energies from the highest source; it is advised that the student has some knowledge of the chakras, Karma, the three fold Flame and Ascension

Magnified Healing Celebration

Here we will open some light channels in the body for advanced healing and meditation.
Working with Melchizedek and activating of the hologram of love Light field, healing cleansing, rejuvenating, the seven outer bodies, the nervous system, the heart, the blood, internal organs. Flow of chi, meridian points and a lot more, after accessing the hologram.

The 3 Breath Merkabha Meditations

Receiving of the Ankh

AUTOMATIC WRITING

Parmahansa Yagananda, a famous mystic and spiritual teacher has said "If you keep your mind on the resolve never to lose your peace, then you can attain Godliness. Keep a secret chamber of silence within yourself, where you will not let moods, trials, battles or disharmony enter. Keep out hatred revengefulness and desires. In this chamber of peace, God and his angels will visit you".

An angelic guidance from my own angel to give healing, making , predictions, remedies, matchmaking for prospective brides and grooms, interviews, court cases, presence of negative or positive entities, exam results, and many more problems that trouble us , in daily life.

When I sit in meditation and invoke my guardian angel (His name is Michael), he appears and gives me messages by moving the pen in my hand across the page (to those who have faith). At times, Lady Quan Yin and St Germaine have also communicated this way and answered questions put to them.